Have you been on the mission to look for the best physiotherapist in your nearby area in Gurgaon Sector 56? If so, then we welcome you to come and give us a try at Physioheal. We are known to provide quality physiotherapy services and also work in partnership with people of different age groups. The main goal of our centre is to break down barriers to physical function.
We have worked with patients suffering from pre- and post-surgery and helped some to get back from chronic diseases and illness, injury and even some accidents like industrial or motor vehicle accidents. Furthermore, we have a separate team of physiotherapists working with people suffering from age-related conditions. The best part is that we are capable of providing physiotherapy treatment at home, under the best ever physiotherapist in Gurgaon.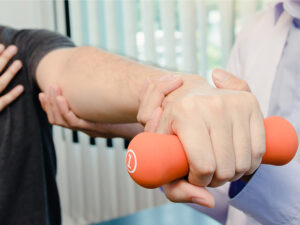 Why choose to work with Physioheal?
You might be wondering why you collaborate with our team at Physioheal to treat your painful muscles and nerves. Well, let's find out the reasons.
Get the chance to maximize your movements with us. We offer pain-free movement, which is crucial to the quality of life. You get the chance to earn a living and then your independence.
Moreover, you can always participate in your recovery process. We will work for hand in hand with our patients. The treatment plans are mostly designed for every person's individual goals, needs and challenges.
Get the chance to avoid surgery. Before you can undergo expensive or invasive surgery, make sure to call our physiotherapists for a change. Under multiple circumstances, our treatments have proven to present the same result as surgery, if not better!
Our main goal is to offer the highest quality, professional and effective rehabilitation services within your affordable range. The main aim of our physiotherapists is to help patients get rid of their excruciating pain and get their lives back together! So, join us for a better and pain-free living.
Get to us for back pain physiotherapy services:
Make sure to contact us for back pain physiotherapy. Thanks to sedentary job roles, most Indians are known to suffer from major back pain. It is one of the leading causes of physical activity limitations, increased absences from work and poor life quality.
The team from Physioheal understands the inhibitions and the treatments needed by people regarding their back pain.
So, the main goal is to help patients trust our skills and believe in our ability to treat them in a holistic manner.
Join us for online physiotherapy consultation:
During this pandemic situation, you might not be fully confident about getting out of your home and getting treated. Sometimes, the pain is so severe that you can't even get out of your bed. Don't you worry, as our online physiotherapy consultation period is here to rescue you.
Through effective classes, our physiotherapy experts will offer regular online consultations and treatments, all within the safety of your home.
Our physiotherapists are able to work across any location.
We provide not just an online consultation service but also a treatment plan to help live a pain and trauma free life.
Other types of services we have covered:
Apart from the ones mentioned already, we have divided our services into different parts to help with easy navigation. Some of those are:
So, what are you waiting for? Log online at our official website at Physioheal and fill-up the form with detailed information like name, email ID and contact number. The team will head back to you ASAP to discuss your issues and present the best physiotherapy services.