Unlocking Pain-Free Living with the Best Physiotherapist in Gurgaon
Have you been on the mission to look for the best physiotherapist in your nearby area in Gurgaon? If so, then we welcome you to come and give us a try at Physioheal. We are known to provide quality physiotherapy services and also work in partnership with people of different age groups. The main goal of our centre is to break down barriers to physical function.
We have worked with patients suffering from pre- and post-surgery and helped some to get back from chronic diseases and illness, injury and even some accidents like industrial or motor vehicle accidents. Furthermore, we have a separate team of physiotherapists working with people suffering from age-related conditions. The best part is that we are capable of providing physiotherapy treatment at home, under the best ever physiotherapist Dr Divya Gaur in Gurgaon.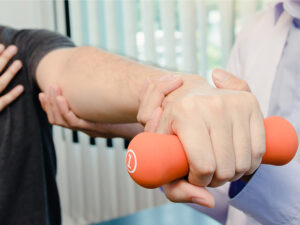 Why Choose Physioheal?
Wondering why Physioheal is your ideal choice for addressing muscle and nerve discomfort? Let's delve into the reasons:
Maximize Mobility: We empower you to experience pain-free mobility, a cornerstone of an enhanced quality of life. It not only ensures your livelihood but also fosters independence.
Personalized Recovery: At Physioheal, we understand that every individual is unique. Our treatment plans are meticulously tailored to your specific goals, requirements, and challenges, ensuring a personalized approach to your healing journey.
Surgery Avoidance: Before resorting to costly and invasive surgical procedures, consult our skilled physiotherapists. In numerous instances, our treatments have yielded results comparable to, if not better than, surgery!
Our primary objective is to offer top-tier, professional rehabilitation services that are budget-friendly. Our dedicated physiotherapists are committed to relieving your agonizing pain and helping you regain control of your life. Embrace a life free from pain with us!
We offer a wide range of specialized physiotherapy services designed to address your unique needs, ensuring a holistic approach to your health and recovery. Here's a list of our services:
At PhysioHeal, our extensive array of specialized physiotherapy services is meticulously crafted to cater to your individual requirements, fostering a comprehensive approach to your well-being and recuperation. Here's a list of our offered treatments:
So, what are you waiting for? Contact us today to schedule an appointment with Dr. Divya Gaur, the best physiotherapist in Gurgaon and our team of experienced physiotherapists. Your journey to improved health and well-being starts here. To book an appointment, call +91-9999259307, book online, or request a phone consultation. The team will head back to you ASAP to discuss your issues and present the best physiotherapy services.