We Are Open For Spinal Cord Treatment in Gurgaon!
Fill the form and let us call you back.
Comprehensive Physiotherapy for Spinal Cord Injury in Gurgaon | Phyisoheal Physiotherapy
Spinal Cord Injuries – Role of Physiotherapy
Spinal cord injuries come in two main categories: quadriplegia and paraplegia. Though severe, the potential for enhancing health conditions can be greatly increased with the right Physiotherapy treatment for Spinal Cord Injury in Gurgaon.
Understanding Spinal Cord Injuries
Quadriplegia, also known as tetraplegia, affects the lower and upper extremities, and sometimes the entire trunk/torso, causing severe symptoms and indicating nerve damage with disrupted muscle movement.
Spinal cord injuries result from damage to any part of the spinal cord or nerves, leading to permanent changes in strength, sensation, and other body functions below the injury site. These injuries can also impact the patient mentally, emotionally, and socially.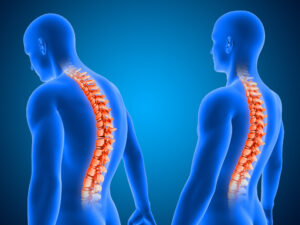 Types of Paralysis Caused by Spinal Cord Injury
Tetraplegia: This condition affects the arms, hands, legs, trunk, and pelvic organs due to spinal cord injury.
Paraplegia: Paraplegia affects all or part of the legs, trunk, and pelvic organs.
Common Causes of Spinal Cord Injuries
Spinal cord injuries can occur due to various factors, including:
Sudden blows to the spine.
Damage to the vertebrae, ligaments, discs, or the spinal cord itself.
Motor vehicle accidents.
Falls.
Acts of violence, such as gunshot or knife wounds.
Sports injuries in high-impact activities or diving into shallow water.
Certain medical conditions like cancer, arthritis, or osteoporosis.
Diagnosing and Treating Spinal Cord Injuries
The diagnosis of a spinal cord injury involves a thorough examination, sensory and movement tests, and inquiries about the accident. Emergency diagnostic tests may be necessary if the injured person experiences neck pain, weakness, or signs of neurological injury.
Physiotherapy Interventions for Spinal Cord Injuries
At Physioheal Physiotherapy, we offer comprehensive and individualized treatment for spinal cord injuries. Our skilled physiotherapists use a set of specific and suitable training programs tailored to the patient's needs and goals. Some of the effective physiotherapy techniques we employ include:
Cryotherapy: Lowering the temperature to promote healing and recovery by reducing pain and inflammation.
Functional Electrical Stimulation (FES): Using electrical stimulators to control arm and leg muscles, enabling standing, walking, gripping, and reaching.
Respiratory Care: Targeting specific muscle groups to improve respiration, particularly for patients with tetraplegia.
Movement and Stretching Exercises: Enhancing range of motion and preventing contractures.
Pressure Care: Implementing measures to prevent pressure sores, especially in susceptible areas.
Progressive Strengthening Exercises: Strengthening muscles to improve overall function and mobility.
Mobility Training: Teaching bed mobility, transfers, and wheelchair use tailored to the patient's level of injury.
Gait Training: Assisting patients with walking and mobility indoors and outdoors.
Experience the Best Spinal Cord Injury Treatment in Gurgaon
At Physioheal Physiotherapy, we are dedicated to improving the quality of life for individuals with spinal cord injuries. Our expert physiotherapists strive to help patients regain independence and functionality, empowering them to lead fulfilling lives. Physioheal, led by the best physiotherapist Dr. Divya Gaur, stands as the premier destination for top-tier physiotherapy in Gurgaon. Our dedicated team offers personalized care and effective solutions for a wide range of conditions, ensuring lasting relief and improved well-being. As Gurgaon's leading physiotherapy clinic, we are committed to providing exceptional care under Dr. Divya Gaur's guidance, making your journey to a pain-free life our primary goal.
If you or a loved one is facing the challenges of a spinal cord injury, trust in our expertise and compassionate care for rehabilitation. Call us on +91-9999259307 or contact us today to take the first step towards a better and more active life.