Let Us Call You Back!
Fill the form and let us call you back.
Chondromalacia Patellae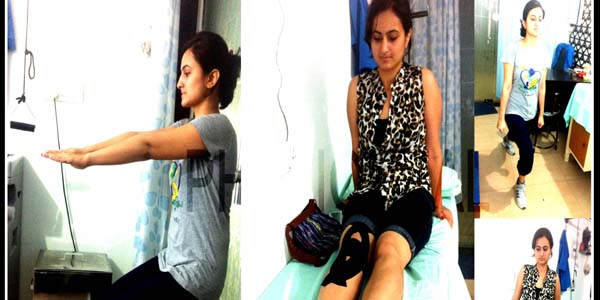 Another Important case for us, treated well and recovered! She was diagnosed with "chondromalacia patellae" means "softening of the articular cartilage of the knee-cap." She complained of pain in front of her knee around the knee-cap. Also, the pain comes and goes, but usually with squatting, kneeling, and negotiating steps, especially going down the stairs, it aggravated. She is engaged in strenuous sport activities, but experiences pain with repeated bending of the knees .So, basically at this stage, when she came to us, according to her symptomatology, there was no breakdown of the articular cartilage of the patella yet, and was totally reversible. In fact, at this stage, because there wasn't any actual softening or breakdown of the cartilage, a more appropriate diagnosis would be "Anterior knee pain syndrome" or "Patellofemoral stress syndrome". Apart from the regular Electrotherapy protocol, we did kinesiology taping to refine the patellar tracking and added rigorous quadriceps sets to our protocol. It worked good for her! She has improved and is back to her sports and aerobics!